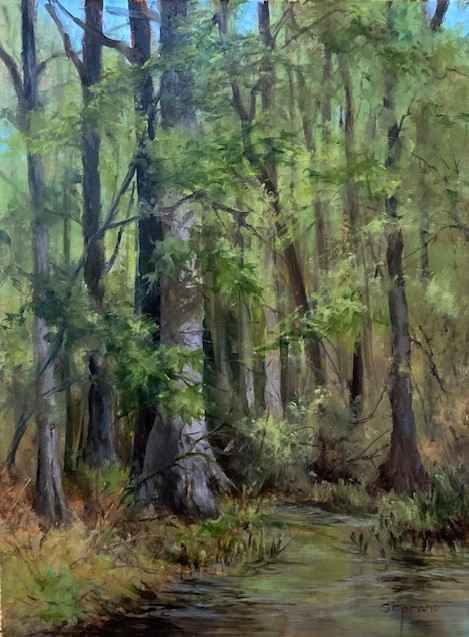 Where the Tupelo Grows
Artist Event at River's Edge Gallery
February 11 through March 10, 2023
Opening Reception Saturday February 11, 2023 - 4 to 8 p.m.
This event is an opportunity to artistically interpret the environment and culture surrounding the region "Where The Tupelo Grows". In the United States the most productive area for the Tupelo tree is found in the Apalachicola River Basin in the Florida Panhandle. The nectar made from the Nyssa ogeche Tupelo tree has such a high ratio of fructose to glucose that it does not crystallize. It is a very light, mild tasting honey and a highly valued crop. The unique geography and climate of the Apalachicola River basin has led to the evolution of a culture and way of life that is found nowhere else. An area also considered by some to be the original Garden of Eden.
People's Choice Award
Attend our opening reception on Saturday February 11, 2023 to cast your vote for your favorite work of art!